It is a decentralized exchange platform that aggregates decentralized exchanges under one roof and offers its users the best prices and lowest trading fees by screening these exchanges. 1inch's native cryptocurrency is the project's eponymous 1INCH. In this article, we will look for answers to questions such as what is 1inch, what does 1inch do, what are the advantages of 1inch.
What is 1inch? What Does It Do?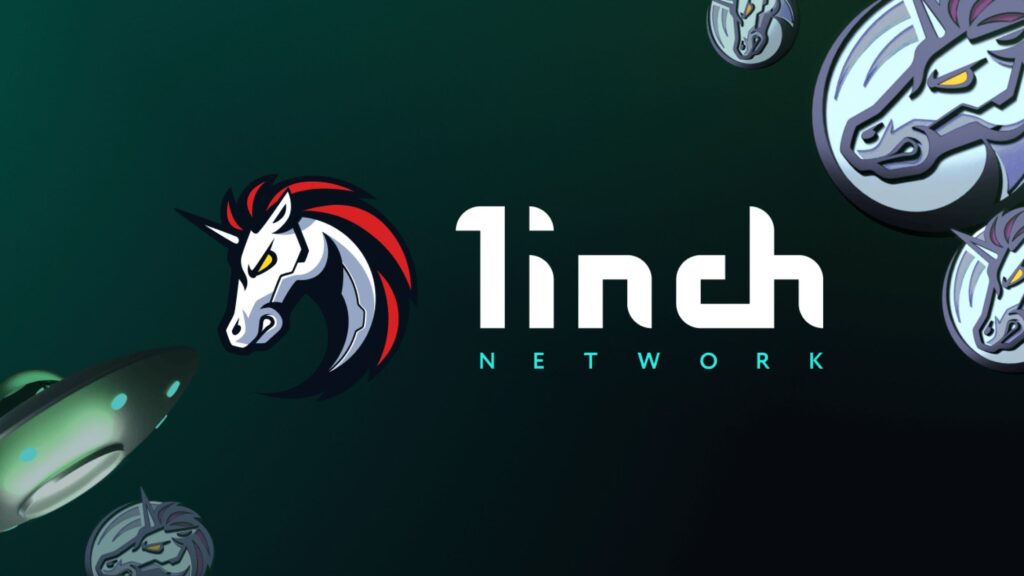 There are many decentralized cryptocurrency exchanges today. Cryptocurrency prices and trading fees on these cryptocurrency exchanges can change instantly. For traders who trade continuously, it is important to execute trades economically and quickly.
1inch Network was developed to make this process easier for everyone. 1inch Network saves users the hassle of manually scanning sources with always up-to-date data from many different sources in the Ethereum, BNB Chain and Polygon blockchain ecosystems. Thus, users can perform trading transactions in the most advantageous way. On the 1inch platform, users' funds are kept in their wallets. In addition, since no reserves are kept on the platform, the possibility of cyber-attacks is low. Of course, users who want to take security one step further should store their cryptocurrency assets in hardware wallets.
What Advantages Does 1inch Offer?
The advantages that 1inch offers for users to have a better trading experience and make effective and efficient transactions are as follows.
Best Prices
1inch uses an intelligent algorithm to scan many different liquidity pools and exchanges to find the best prices. In this way, users can trade cryptocurrencies at the most advantageous prices.
Free Transactions
1inch does not charge its users any transaction fees other than gas fees. So users can save money when trading.
Multiple Blockchain Support
1inch can work on different blockchains and supports various cryptocurrency assets. This allows users to access and trade cryptocurrencies on different blockchains.
Smart Order Routing
1inch combines liquidity pools to recommend the most effective trading method to users. This leads to access to better liquidity and better trading results.
User Privacy
1inch cares about users' privacy and ensures anonymous transactions. The platform can be used without sharing identity information.
Easy to Use
1inch has a user-friendly interface. Users can trade by easily executing their transactions without getting lost in the complexity.
How does 1inch work?
The 1inch platform uses smart contracts that automatically find the best prices for users. Smart contracts search for the best prices from various exchanges. The 1inch platform's ability to split orders and use APIs to find the best possible way to exchange a cryptocurrency makes it unique. In this way, the 1inch protocol aims to offer users the best possible odds. This API is a collection of protocols and software building practices.
All transactions are made directly between users on the platform and the platform does not hold any user funds. On the 1inch platform, users do not need to trust any central party with their funds. 1inch will bring together various liquidity pools and suggest the most efficient way to trade cryptocurrencies instead of trading them from a single liquidity pool or accessible trading pool on a DEX platform. The 1inch network uses multiple protocols to ensure fast and secure trading of cryptocurrencies, such as
Collection Protocol
This protocol provides liquidity from various exchanges and works by splitting a single transaction across multiple exchanges to offer the best rates. 1inch uses an algorithm that finds optimal combinations between different sources of liquidity.
Liquidity Protocol
This is the automated market maker (AMM), a mechanism used by DEXs that allows two users to trade assets automatically without an intermediary.
Limit Order Protocol
It is the last protocol used by 1inch. It is a limit order system for users who want to trade cryptocurrencies at certain prices. No fees, dynamic pricing and multi-chain crypto support make it flexible and usable on different blockchains.
Who are the Founders of 1inch Network (1INCH)?
1inch was born at the ETHGlobal hackathon in New York in 2019, led by Sergej Kunz and Anton Bukov.
But before the foundation, Sergej Kunz and Anton Bukov met in 2017. Both of them were interested in blockchain technology and smart contracts. Anton Bukov was a frequent guest on Sergej Kunz's YouTube channel CryptoManiacs and later became a co-host.
Sergej Kunz and Anton Bukov have started competing in crypto hackathons around the world. They also returned from the 2019 ETHGlobal competition with a working DEX aggregator code. Then they continued working on the code and founded 1inch in 2020 with Sergej Kunz as CEO and Anton Bukov as CTO.
Sergej Kunz is a software engineer and security expert. His first encounter with cryptocurrencies was through mining experiments in 2012. In 2016, he started an Ethereum mining farm. When we look at Sergej Kunz's experience before the establishment of 1inch, it is seen that he worked in companies such as Porsche, Bulktrade GmbH, Mobex, Commerce Connector.
Antov Bukov graduated as a specialized engineer from the Institute of Cryptography, Telecommunications and Computer Science, a research institute within the Academy of the Russian Federal Security Service. Since 2002 he has been working in software development and since 2017 in decentralized finance (DeFi). His background includes working in blockchain at BitClave and MultiToken and as a senior smart contract engineer at NearProtocol.
What Other Things to Know about 1inch (1INCH)?
To find out a little more about 1inch (1INCH), it is useful to look at the answers to some of the following questions.
Is 1INCH a token? Or is it a coin?
Coin is a cryptocurrency created on its own blockchain. A token is a cryptocurrency that does not have its own blockchain and is created on an existing blockchain. 1inch is a token because it does not have its own blockchain.
Which blockchain is the 1INCH token on?
The 1INCH token was created on the Ethereum blockchain according to ERC-20 standards. However, it is also traded on the Binance Smart Chain (BSC) and Polygon (MATIC) blockchains.
Is 1INCH token being mined?
1INCH is not mined. However, users can earn 1INCH token by providing liquidity and trading on the platform.
How to buy 1INCH token?
To buy 1INCH tokens, it is sufficient to create a membership on ICRYPEX. Once the membership process is complete, other cryptocurrencies including 1INCH token can be traded quickly, easily and securely.
How to Become a Member of ICRYPEX?
After visiting www.icrypex.com from a browser, you can click on the "SUBSCRIBE" button at the top right of the page, fill in the required information and you can easily create your membership.
From mobile devices, primarily;
Android users can download our app by clicking here, Apple users by clicking here and HUAWEI users by clicking here. After logging in to the application, you can click on the menu icon at the top left, then click on "SUBSCRIBE" to fill in the required information and easily create your membership.